The structure of the digital asset market is shifting towards institutions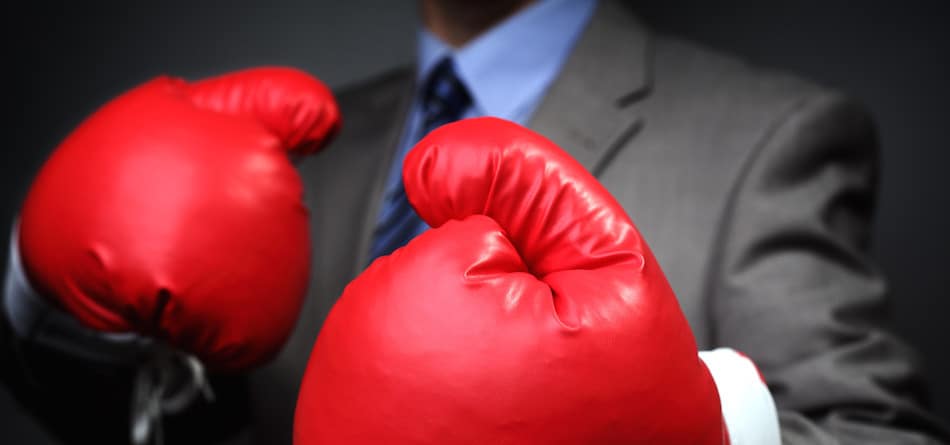 The digital asset market is shifting from spot trading and physical ownership to the adoption of traditional financial products such as digital asset securities, futures, options, and exchange traded funds and products.
Consultancy Coalition Greenwich said in a report, Structure of the digital asset market: institutions take the lead, that nearly two-thirds, 61%, of buy-side institutions favor exchange-traded funds / products, compared to 27% who prefer direct physical ownership of digital assets.
* New * digital asset market structure: institutions take the reins https://t.co/6ijOPmEVZl via @CoalitionGrnwch through @deasthope

– Coalition Greenwich (a division of CRISIL) (@CoalitionGrnwch) January 7, 2022
"The initial launch of the ProShares Bitcoin Strategy ETF is an early example of this long-term demand," the report says.
The United States Securities and Exchange Commission has not approved Bitcoin spot ETFs, but has approved Bitcoin futures ETFs.
ETF BTC: Fidelity and SkyBridge verdicts to come. Approval seems unlikely, given the prev. rejections.

Pay attention to loyalty anyway. They reportedly held private meetings with the SEC, in addition to providing PD analysis on BTC, unlike most other documents. pic.twitter.com/6eMkc2DyY1

– Vetle Lunde (@VetleLunde) January 9, 2022
Other jurisdictions have approved exchange traded products for spot bitcoin ETFs, including Canada where Fidelity launched a bitcoin ETF in December.
Take advantage of Fidelity's crypto expertise. Presentation: Fidelity Advantage Bitcoin ™ ETF and mutual fund.

Now available: https://t.co/IZ2zXSZ8Hq pic.twitter.com/Pbc8dkaUKY

– Fidelity Canada (@fidelitycanada) December 2, 2021
Crypto ETPs are also listed on a number of European exchanges. For example, European issuer ETC Group reached $ 2 billion in assets under management in November 2021.
Bradley Duke, chief executive of ETC Group, said in a statement at the time: "The pace at which we have reached $ 2 billion AUM, with our main Bitcoin ETP now exceeding $ 1.6 billion AUM, indicates continued investor awareness of Crypto ETPs, as well as a clear preference for High quality, physically backed and regulated securities that faithfully track the underlying crypto."
The Greenwich study continued that over the next two years the front office will also favor ETPs and ETFs over physical assets or tokenized securities as they benefit from clearer regulation, legal entities. existing licensed to conduct trading operations, a well-worn integration of experience and standard risk information. Interest is also driven by the difficulty traditional institutions have in holding spot cryptos due to its nature as a bearer instrument and the capital requirements for bank holding companies to have a place on their balance sheets.
Derivatives
In derivatives, there is also a general preference for cash settled futures contracts over physically settled futures contracts according to Greenwich.
"CME is currently the leader in the US crypto futures market," the report said. "However, Cboe's acquisition of ErisX should create a new juggernaut to challenge CME, not to mention the role FTX.US will play."
The CME Group reported a record daily volume of 10,105 Bitcoin contracts in 2021, an increase of 13% year-on-year.
CME Bitcoin Futures (BTC) are celebrating their fourth anniversary. BTC has seen remarkable growth in volume and client interest with a total of 7.2 million contracts traded, with an average of 10,000 contracts traded daily in 2021. https://t.co/GDJxDAgVs0 pic.twitter.com/PrqB8D8Gi9

– CME Group (@CMEGroup) December 17, 2021
Last October, FTX US completed the acquisition of LedgerX, which was renamed FTX US Derivatives. The purchase enabled the U.S. Regulated Cryptocurrency Exchange to secure a Designated Contract Market, Swap Execution Facility, and Derivatives Clearing Organization which are all regulated by Commodity Futures United States Trading Commission.
Brett Harrison, president of FTX US, told Markets Media that when the deal was struck, the company saw an increase in registrations from institutions such as high-frequency trading companies and market makers who want to be able to trade regulated crypto derivatives in the United States. .
The same month, Cboe Global Markets announced that it had agreed to acquire Eris Digital Holdings. ErisX operates a US-based digital asset spot market, regulated futures exchange and regulated clearinghouse and Cboe plans to operate the digital asset business as Cboe Digital.
Ed Tilly, chief executive officer of Cboe Global Markets, said on the third quarter earnings conference call: Market. Today we are at a critical inflection point.
Exchanges
The Greenwich study said the search for liquidity is evolving in digital asset markets, from request for quotes to streaming prices and order books. As a result, fully decentralized exchanges have emerged to offer new models and competition to exchanges, brokers and alternative trading systems.
The advisory firm expects central limit order books and derivatives on licensed exchanges to gain attention and interest in the coming year.
Almost half, 44% of front office and majority, 59%, of buy-side-only professionals in the survey expect the majority of digital asset trading volume to occur on exchanges fully decentralized over the next two years.
"This greater position of unregulated places among buyers may simply reflect the reality of existing liquidity, even with the launch of new markets (such as ATS like Ember ATS and Prometheum's Symbridge)," the report added. "We are observing that decentralized exchanges, such as Binance DEX or Uniswap, currently offer less on-board friction, a sometimes better UI / UX experience, and often a wider range of assets to trade, which makes them relatively attractive."
David Easthope, senior analyst for the Greenwich Coalition's market structure and technology and author of the report, said in a statement that countless companies are poised to close the gap in institutional digital asset trading, including including trading platforms, core services, market making, monitoring, analysis, custody and settlement.
"This next phase in the evolution of the crypto market structure will depend heavily on how market participants approach the scope of digital assets and how regulators balance investor protection and ensure integrity. market, while supporting technological innovation and the growth of deep and liquid markets. , "added Easthope.
.